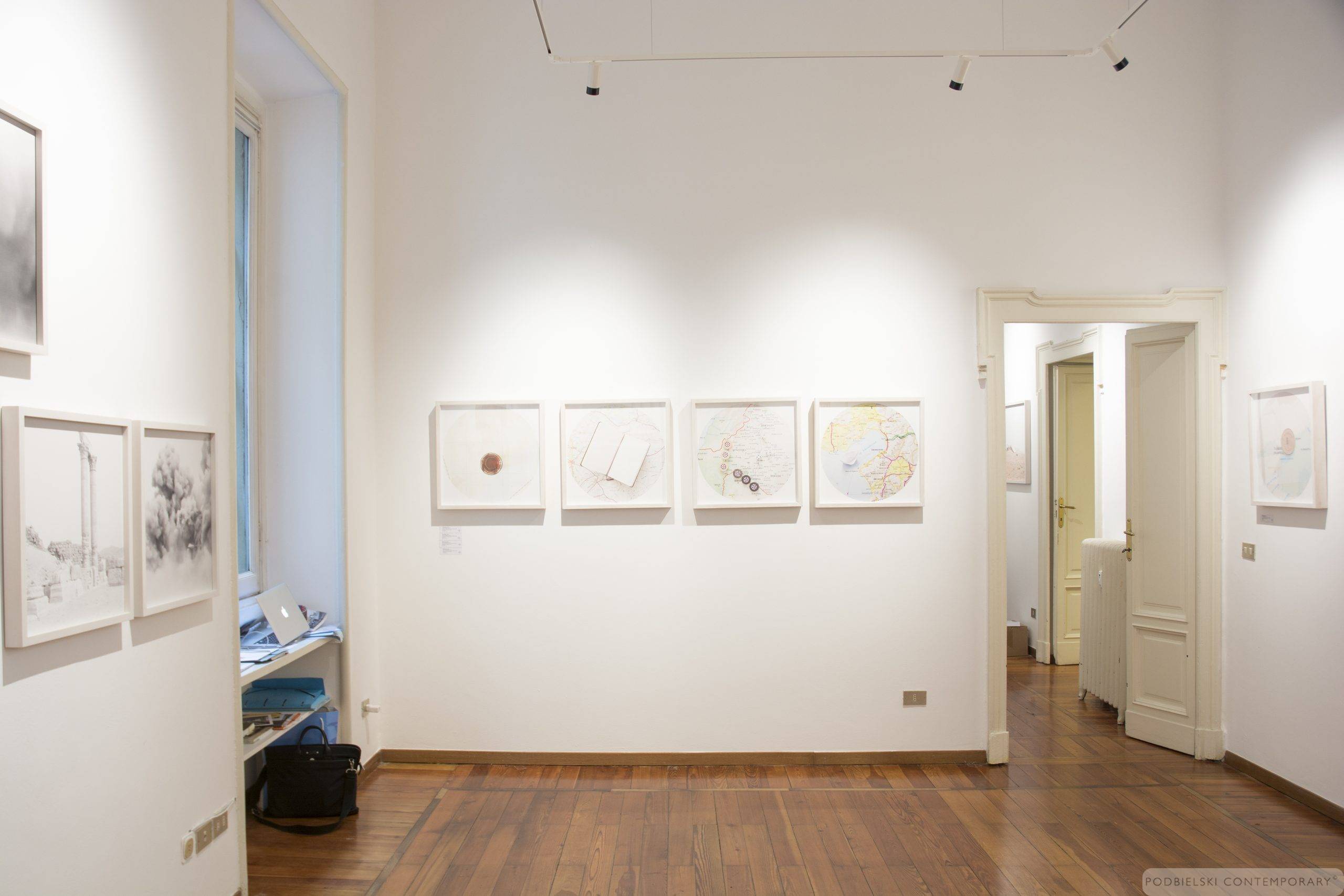 "It may sound naive, but I think that for all its failings, the world of art and culture is still the only one where something like that can be done (…) The media can't do it anymore; they've become a vulgar business like any other. The world of culture – museums and universities – is the last place where you are still free to dream of a better world (…) ." (Alfredo Jaar, Conversations in Chile, 2005, Mistral, Santiago, ACTAR, Barcelona 2006, p. 80. )
CONCEPT
Podbielski Contemporary's specific focus is to promote contemporary photography in its various declinations. In the course of its ten-year existence, it has achieved world recognition among collectors, colleagues and institutions. The emphasis of its program is to represent a wide range of artists, who address the geopolitics of the Balkans, the Middle East, Italy, Germany and new territories in a transcultural and artistic perspective.
Pierre André Podbielski established Podbielski Contemporary in January 2011 in Berlin Mitte. The opening show "Moving Worlds" featured Yael Bartana, Adrian Paci, Paola Yacoub, Lidwien van de Ven and Danica Dakic and was introduced with an essay by Griselda Pollock.
In 2018, Podbielski Contemporary moved its venue back to Milan, its hometown. The gallery seeks to promote exhibitions, encouraging collaborations with colleagues, to curate and produce shows with public institutions and to introduce its artists to private and museum collections. Its founder strongly believes that a gallery, besides representing artists and promoting their works in an optimal way, should also serve as a hub for the exchange of ideas about art and culture, particularly for young scholars and collectors.
More recently, in its new venue, due to the hardships and travel restrictions of 2020, Podbielski Contemporary has enhanced its focus by promoting established Italian artists, but also on launching promising new talents, featured in our recent group shows such as Pleasure Garden and Ore Sospese. Un diario italiano.
While consolidating 4 to 5 shows a year, Podbielski Contemporary attends qualified art fairs from  its initial participation at The Hours in Turin (2011) to Paris Photo (2020).
PIERRE ANDRÉ PODBIELSKI | THE GALLERIST
The founder of Podbielski Contemporary, describes himself a citizen of the world.
Of Polish and German descent (father was Prussian raised in Berlin, mother Polish raised in Vienna), born in Geneva and bearing an Australian passport, he is fluent in french, german and italian.
A qualified architect (Ecole des Beaux Arts in Paris), a passionate collector, he has become an art dealerand an active partner of Galleria Rubin from 2001 to 2009 -his main area of expertise was abstract painting, photography and site specific commissions.
His participation in numerous fairs (Art Cologne, Artefiera Bologna, Miart, Preview Berlin,Scope MIami) has allowed him to establish a qualified network of contacts among artists, galleries, curators and collectors. In order to best consolidate such acquired experience and face new challenges, he has launched Podbielski Contemporary in Summer 2011 in Berlin.
MAUD GREPPI | Gallery Assistant
While earning her degree in Art History in Milan, she began her first working experiences in some foundations and galleries, such as Fondazione Stelline, Fondazione Prada and at RB Contemporary art gallery.
Furthermore she had the opportunity to expand her knowledge and competences  in the communication and in the press field thanks to the experience spent at the IQOS Embassy, a project conceived by Sartoria Comunicazione, and ultimately at DDL Studio, a press office specialized in art and culture, during the Design Week.
SARA CATTANEO
Special Projects| Podbielski Contemporary
She is a producer for contemporary art, after an MA in Economics and Management of Arts she has worked at Fondazione Sandretto Re Rebaudengo in Turin
and miart – international fair of modern and contemporary art in Milan. In the last couple of years she has committed in the productions of different artworks and exhibitions,
the last project saw her engaged as production manager of ICAE Armenia 2018: the first international contemporary art exhibition in the Caucasus region.
Gallery Berlin "2011-2018"
From its opening show Moving Worlds to the closing show Bye Bye Berlin! in February 2018, the gallery has featured five shows a year and participated in numerous international fairs: MIA Image Fair Milan 2011 – 2019, London Art 2013 – 2014, Artissima 2013 – 2019, MIA Singapore 2014, Art Paris 2015, Context Art Miami 2015, Photo London 2017 – 2019, Artefiera Bologna 2019, Unseen Amsterdam 2017-2019.
Podbielski Contemporary has now moved back to Milan, it's home town, to new premises located in the elegant centro storico and will open to the public end of May 2018.