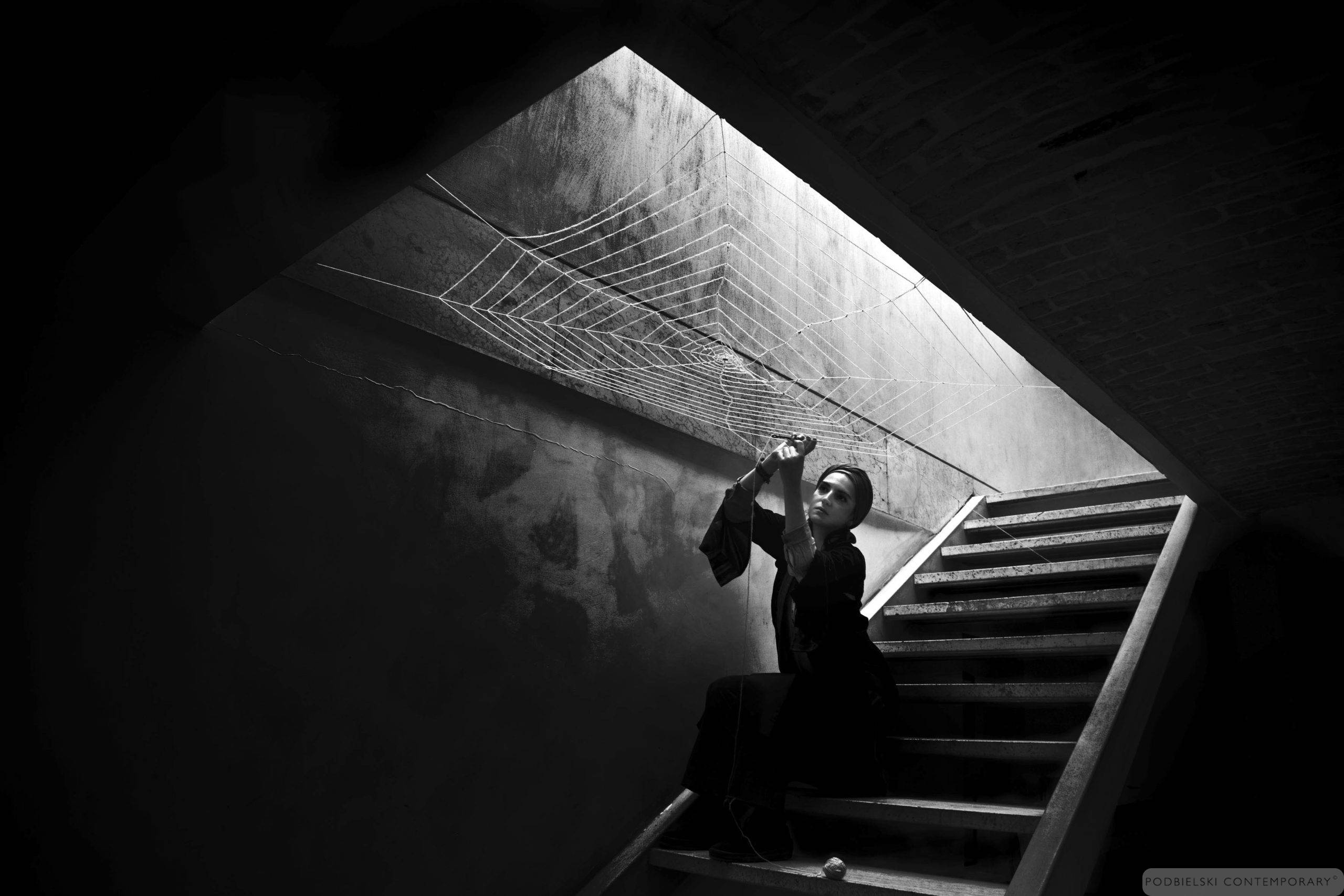 Podbielski Contemporary proudly presenting:
GREY ZONE | Featuring:
Shadi Ghadirian, Massimiliano Gatti, Ohad Matalon, Loredana Nemes and Yuval Yairi
 Podbielski Contemporary is very proud to present this project on the Middle East, an area in which diplopia* has always been rife, through the photographic eye of five artists, some from the area and others that have had and still have a special relationship with the Middle East. The focus of this project is double vision, inward and outward, in the hope of succeeding in broadening our ways of seeing and reflecting on certain issues , too often confined and neglected in the area of black and white, whereas grey is often the key.
Miss Butterfly, the renowned photographic project by the Iranian artist Shadi Ghadirian, which because of its internationally recognised role in the analysis and studies of the female condition, is the trailblazer for this show.
The image,Fatih, Neukolln, by the artist Loredana Nemes, from the series Beyond, explores the world of Turkish cafés in Kreuzberg, Neukolln and Wedding in Berlin. Through her experimental and very daring voyeuristic look into a mostly unfamiliar masculine world , she photographs men closed in their cultural microcosms, almost invisible to people walking along the streets in these neighbourhoods.
Massimiliano Gatti is showing two diptychs from Nuvole, a series inspired by reflections on historical memory and social media. The dialogue connects ruins from the archeological site of Palmyra to dramatic clips from Isis propaganda videos. In his series Aleppo, he explores the subject of return – historically linked to the Arab use of the number zero – through the photographic process of documenting an object, a handcrafted soap – with a strong identity value. Lastly, the two works from the Limes series, show the personal reinterpretation of the space which arises from the analysis of the concept of threshold.
The photographs by Ohad Matalon from the series The Zone, in which the artist reflects on the mass media's manipulation of images, often used to convey nationalism, are linked to this concept. The two photographs shown represent a new formal outcome because they were taken on the borders of Israel, far away from his usual iconic and more familiar sites.
Lastly, the photographer Yuval Yairi , features his latest project, Surveyor, in which he uses the figure of the topographer as an alter-ego, a medium which through the creation of dreamlike spaces and atmospheres introduces the delicate work of introspection and at times traumatic self- exploration. Here the role of topographer – which Yairi experienced while in the Israeli army – is transformed through the technique of photographic assemblage to create an image of a timeless space.
*A disorder of vision in which two images of a single object are seen.
1 – 3 NOV 2019
OVAL Lingotto Fiere
Via Giacomo Mattè Galtrucco, 70
Torino
Visit: https://www.artissima.art/