Biography
Giulia Agostini is an Italian photographer born in Padua, Italy.
Her research focuses on women's bodies and their freedom of expression and representation as opposed to social conditioning. Research that is often inserted, broken down and reassembled in a flow of images that the artist collects in the ordinary and the extraordinary, recounting places and spaces in which the human presence insinuates itself sometimes spontaneous, sometimes romantic and fabulous as a glue between two worlds: the everyday and the nonexistent.
Giulia Agostini has exhibited her work at Underline Gallery (New York), Magazzini Fotografici (Naples), Fondazione Francesco Fabbri, Fotografia Europea (Reggio Emilia), Heillandi Gallery (Lugano), Carrousel du Louvre (Paris), ICP (NY), Podbielski Contemporary (Milan), Cattedrale Ex Macello -Photo Open Up, Alkemy (Milan).
Her images have been published in i-D, Il Sole 24 Ore, Rolling Stone, Internazionale, la Repubblica.
In February 2021 she published his book edited NFC editions..
Images
Exhibitions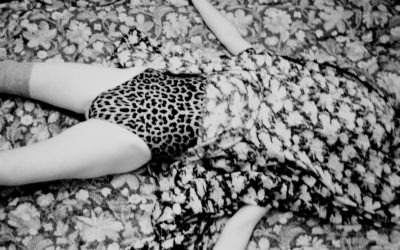 A quick introduction of our current exhibition LAND OF ENCHANTMENTby Giulia Agostini...
Press / Publications
News