Biography
Nicola Andrea Lo Calzo (b. 1979, Turin) is a photographer, queer artist and teacher-Phd-researcher born in Turin in 1979. He lives and works in Paris where he teaches on postcolonial perspectives in photography at École nationale supérieure d'arts Paris-Cergy (ENSAPC). Trained as an heritage curator at the Polytechnic University of Turin, he shifted to photography in 2008. His photographic practice and research are attentive to questions surrounding heritage, coloniality and identity. Nicola Lo Calzo's photographs focus on the ways in which subalterns groups interact with their environment, the ways in which they develop strategies of survival and resistance. Nicola A. Lo Calzo is recipient of the Cnap grant in 2018, nominated for the Prix Elysee in 2019 and nominated for the Prix Nièpce in 2020.
For nine years, he has been engaged in a long-term photographic research project on the memories of the slave trade and slavery, their resistances and abolitions. This ongoing ambitious project, entitled Cham, has been elaborated into different series in Africa, the Caribbean and America. His photographs have been widely exhibited in museums, art centers and festivals, most notably the Macaal in Marrakesh, the Afriques Capitales in Lille, Lagosphoto, the Musée des Confluences in Lyon, the National Alinari Museum of Photography in Florence, and the Tropenmuseum in Amsterdam. His photography is present in many private and public collections including the Lightwork collection in Syracuse, Alinari Archives in Florence, the Pinacoteca Civica in Monza, the National Library of France in Paris or the Tropenmuseum in Amsterdam. From 2015 to 2019 Lo Calzo led the Kazal project, a photographic masterclass with kolektif D2 photographers, on memory and crime under the dictatorship of Duvalier, the first project of its kind in Haiti. The project, produced by the Fokal Foundation, was published by Andrè Frére. Kehrer and André Frère has published three of Nicola Lo Calzo's books: Regla (2017), Obia (2015) and Inside Niger (2012). He is also a regular contributor to the international press including Le Monde (the newspaper and magazine), The New Yorker, The Wall Street Journal, The New York Times, Internazionale and is occasionally commissioned by institutional or commercial enterprises. He is represented by Dominique Fiat gallery (France), Podbielski Contemporary (Italy) and La Balsa Arté (Colombia).
Images
Exhibitions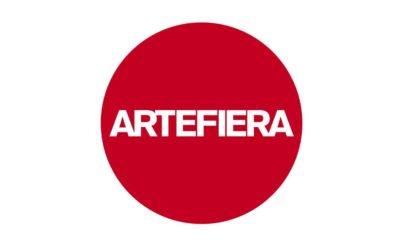 We are glad to attend the new edition of ARTEFIERA 2023 in the section "Fotografia e immagini in movimento" featuring a selection of works...
Podbielski Contemporary proudly presenting: NICOLA LO CALZO | Binidittu In collaboration with CAMERA (Centro Italiano per la Fotografia)...
Press / Publications
News
Podbielski Contemporary proudly presenting: NICOLA LO CALZO | Binidittu In collaboration with CAMERA (Centro Italiano per la Fotografia)...