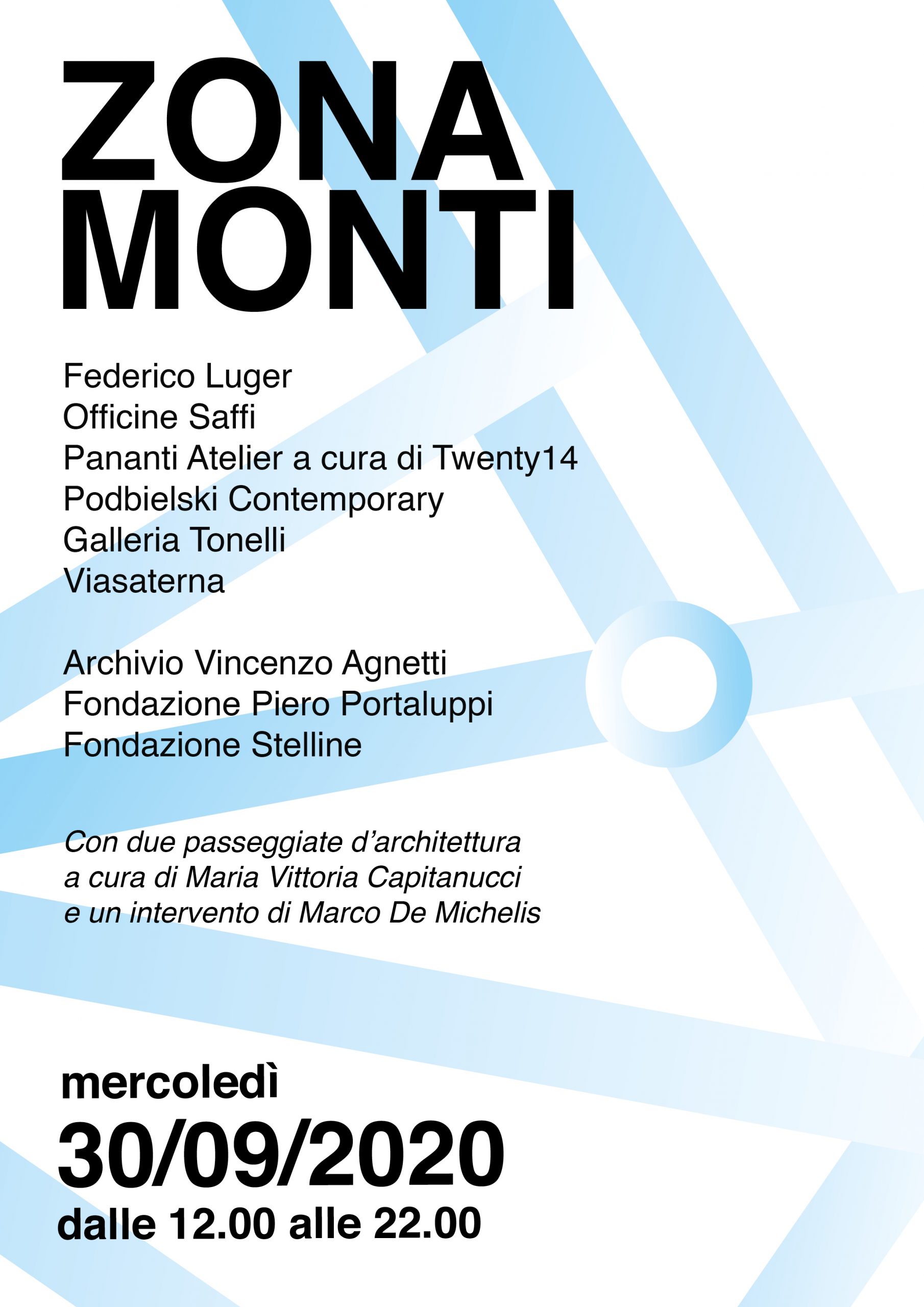 Federico Luger, Officine Saffi, Pananti Atelier, Podbielski Contemporary, Galleria Tonelli and Viasaterna art galleries merge together with some public and private institutions, Archivio Vincenzo Agnetti, Fondazione Piero Portaluppi and Fondazione Stelline, and design the perimeter of the Monti area, offering the city a coordinated opening day on the 30th September 2020, from 12 am to 10 pm, and, starting at 6 pm, two architectural tours led by Maria Vittoria Capitanucci with the intervention of Marco De Michelis.
The initiative originates from the galleries to create a network of relationships that connects the art galleries together with some foundations and archives related to art and architecture, constituting an extended cultural district between the Arco della Pace, Conciliazione, Santa Maria delle Grazie and Cadorna, which guides the visitor to discover the heterogeneous artistic languages of the individual spaces.
Zona Monti was born from the desire to enhance the cultural and artistic network of an area of Milan in which important public and private realities coexist side by side with the medieval, Renaissance and twentieth century masterpieces of Lombard art and architecture, giving the possibility to rediscover the neighborhood through a synergistic dialogue among its private galleries, foundations, archives and points of interest that will be progressively invited to take part in the project and share its vision.
Opening day 30/09/2020 from 12 am to 10 pm